Aaron's Guide to Puerto Vallarta
Over the last few years, I've taken a dozen or so trips and spent cumulative months in Puerto Vallarta. It has become like a second home and I'm really comfortable making my way around there.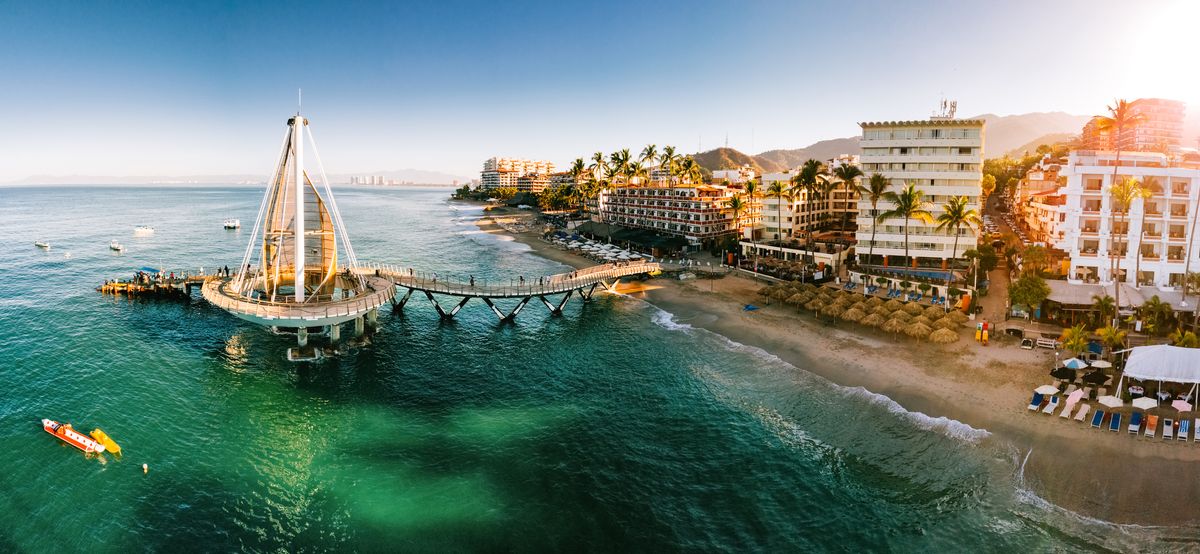 Many friends have asked me for activity and restaurant recommendations, so I'll keep this page updated with my latest favorites, in no particular order. Feel free to share it with your friends.
Restaurants
Barcelona Tapas: A favorite. Go right before sunset because the view is stunning.
Coco's Kitchen: Go for brunch. Skip dinner.
Red Cabbage: A favorite. Try the Chiles en Nogada and chicken mole.
Taste at Casa Cupula: Great dinner and weekend brunch.
La Palapa: Right on the beach. I can sit at their bar for hours watching people and listening to their nightly live music.
Iguana at Casa Kimberly: In Elizabeth Taylor's former house which is attached to Richard Burton's house across the street by the lovers bridge. The food is incredible and the Mariachi band the best I've ever heard.
Hacienda San Angel: Amazing views from this historic mansion.
Tintoque: I ate at this restaurant right after it opened and upon walking in, I was skeptical -- the decor and menu are a bit odd. But once the food arrived, I was sold. Definitely worth trying if you're in the marina.
El Brujo: I've been here once and it was unique. The chef is a wizard (el brujo) when it comes to food.
Cafe des Artistes: The fanciest restaurant in town. Go for special occasions.
116 Pulpito: Great, but tiny, restaurant serving
Pancho's Takos: Excellent taco place. Be prepared to wait.
Fajita Republic: Not amazing but a fun restaurant and good people watching.
Activities
Art walk: My favorite activity in PV. Wednesday evening, the galleries stay open late. Walk from gallery to gallery, sipping wine and meeting fellow art lovers.
Yelapa: You can only get here via water taxi. Go for the day and sit on the beach and drink. Really peaceful, although sometimes there are too many tourists. You can also hike to the waterfall. Skip the guide and find your own way.
Zip line tour: Fun afternoon away from Vallarta.
Sailing: Go for a sunset sail. I'd avoid Puerto Vallarta Adventures for this activity. Their sunset cruise wasn't that great, but their other tours are fantastic.
The Palm: Fun shows most nights.
Whale watching: Skip the big tours and do one with a marine biologist.
Malecón (Beach Boardwalk): Watch people and do some shopping along a mile along the boardwalk. Go at night.
Botanical Gardens: I haven't done this yet, but I hear great things about the gardens.
(Last updated December 1, 2020.)